Dec 23, 2003
7,989
180
63
Here we are at the end of 2008. Take a look at the data from 4 temperature sources over the last 8 years, including a linear regression of those last 8 years: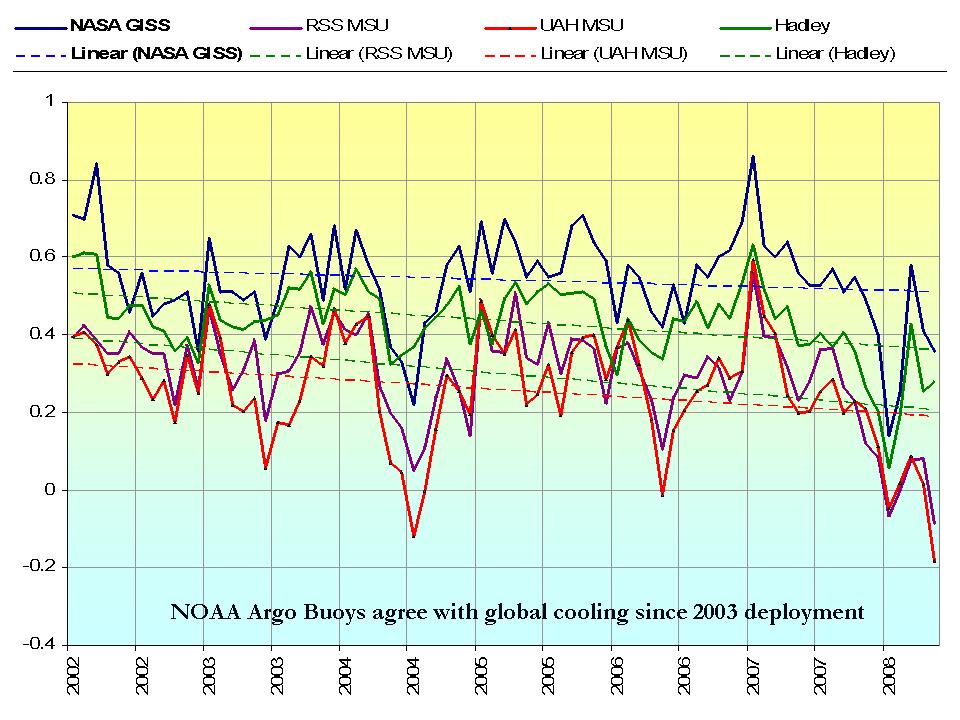 The last 8 years of data show NO WARMING.
There is no global warming! Repeat it to yourself over and over, because it is true!

THERE IS NO GLOBAL WARMING!

Data proves this!
RMT